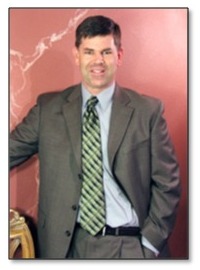 Michael J. Rayes is a lifelong Catholic. Today he is a counselor, educator, author, and a regular columnist on Catholic marriage and family life.
Michael married his high-school sweetheart in the 1980s, stayed married to her (29 years and counting) and today is a homeschooling father of seven. While in college, Michael founded the first pro-life club on his college campus and won second place in a nationwide pro-life speaking contest.
In the 1990s he managed an orthodox but cheeky newsjournal, The Phoenix Catholic. In 2006, Michael wrote Bank Robbery!, a Catholic children's mystery book. Michael began writing a recurring marriage and family column for The Latin Mass magazine in 2007 which continues today. He also writes for The Angelus. Michael is the author of 28 Days to Better Behavior, a workbook on helping children behave at Sunday morning Mass, and Well Adjusted, a booklet on the importance of raising children with loving boundaries.
Michael has taught in multiple school settings including district, charter, and parochial. He has also worked for some of the largest behavioral-health agencies in Arizona. Michael earned a B.A. in Education ('97), an M.B.A ('07), and a Master's in Professional Counseling ('12), with a marriage and family concentration. He and his wife have 21 years of experience homeschooling their children.
Today, Michael is a catechism director and teacher as well as a full-time licensed counselor working under an agency setting. He has penned dozens of articles in various Catholic publications. Michael brings his many years of experience applying psychology and Church teaching to the challenges of today's Catholic families.